Spain - Western Europe
Hospitality Management
10




ESCP Business School
Master in Hospitality & Tourism Management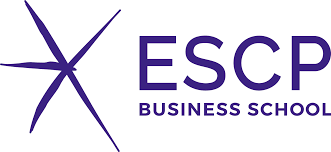 Program overview
This life-changing MSc will give you the training and tools you need to have a successful and international career in the hospitality & tourism sector.
Key Aspects of the Specialisation
Multicampus structure (Madrid & Turin or London) with two concrete specialization tracks to choose from (Sustainable Hospitality Management or Hotel Development)
A multicampus program that brings together leading professional perspectives and intercultural experiences
Specialization modules in Cornell University School of Hotel Administration (NYC - USA)
A "learning by doing" program to develop your professional skills, network, and career
A personalized experience with world-class faculty, professionals, and staff members
Partnerships with leading companies in the industry
Curriculum (courses, subject modules)
-> CURRICULUM
-> 2 Specializations tracks to choose from:
Sustainable Hospitality Management (Turin)
Hotel Development (London)
-> 2-week Seminar at Cornell University School of Hotel Administration, New York
Admission conditions
Required diploma(s) :
Employment opportunities & career impact
Employment opportunities :
The MSc in Hospitality & Tourism Management offers a first-class business education for young professionals wanting to pursue an international and fast-moving career in the hospitality and tourism industry and even beyond. It provides a combination of high-value skills sought by recruiters.
This MSc would be suitable for anyone considering a career in:
• Consulting
• Sales
• Revenue Management
• Luxury Tourism
• Marketing & communication
• Hotel Management
• Advertising
• PropTech
• Entrepreneur
• Real Estate Development for Hospitality
• Hospitality & Tourism Startups
• Travel Distribution
• Event management
• Commerce
Faculty profiles
International faculty from ESCP's European campuses.
Campus facilities & Student Life
You will study at ESCP Madrid and Turin or London campuses as well as at Cornell University School of Hotel Administration in New York, where you will be able to obtain the "Professional Development Program"